ENGAGE ABM
Account-Based Marketing (ABM)
A proprietary blend of Inbound, Outbound, and Account-Based Marketing (ABM) in a single, unified campaign that can scale.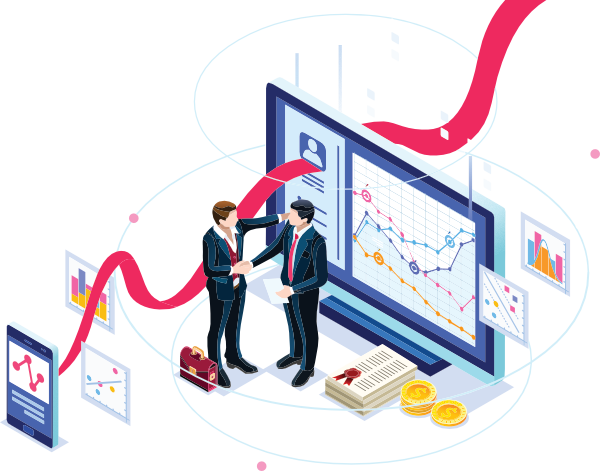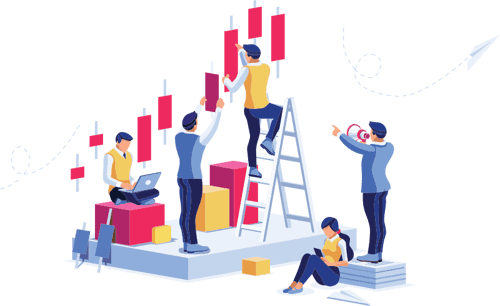 ABM THAT CAN SCALE UP
Complete ABM
A full-service ABM solution for companies looking to scale.
Engage ABM is our flagship Account-Based Marketing solution and has been developed to give you a scalable, standardised marketing process of delivering net new business, globally.
PROVEN & TRUSTED
Account-Based Marketing that's proven and trusted
Proven with clients, across the UK, North-America and EMEA, Our 'Engage ABM' blends Inbound, Outbound and Account-Based Marketing in a single, unified campaign, that can scale.
Our Engage ABM programs offer exceptional campaign reach, penetration and ROI from both high-value, low volume accounts (ABM) as well as low-value, high volume (Inbound Marketing) lead flow.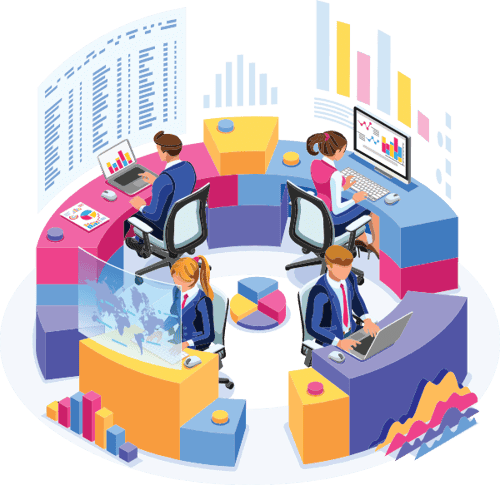 UNIFIED & INTEGRATED
All-in-One
Designed to reach your high-value ABM accounts and the prospects within them, but also develops your inbound lead flow and ambient brand profile in a single, unified, campaign strategy.
A full Inbound Marketing and ABM solution that is built to integrate with your internal marketing teams and/or 3rd party agency providers.
We identify your ideal target accounts
We then identify the key Decision-Making Unit (DMU) these are the people that will have an active role in buying from you
We then invite the appropriate members of each accounts DMU to speak, as an 'expert' at your event (Webinar / Podcast, etc.)
The DMU engages with you at having been recognised as an expert and opens dialogue with you
You then spend high-value time working with them in preparing for the event. Key sales insight and relationship development is achieved
We hold the event and your guest speakers are showcased as the event experts, with you as the event host and industry thought leader
Post-event your DMU remain open to follow on engagement. You will also have generated a new list of MQLs from those that registered to attend the webinar, tomorrows potential customers
During the event, we poll the audience to generate proprietary research. This research can then be used, along with the event recording, to further cement your position as industry thought leaders
Typical Engage ABM pricing
Pricing tiers shown below are indicative, but not exclusive. For full details, please request a free consultation.
STARTER
Perfect for thos new to ABM or with a small target list.
---
Discovery & setup: £2,800
Target accounts: x20
150 Contacts Targeted
Minimum campaign duration: x6 months
GDPR data provision: x150p/month
Content Production: Partial
Webinar production included: Yes
MOST REQUESTED
PROFESSIONAL
Perfect for teams that require full inbound marketing support as part of their ABM.
---
Discovery & setup: £4,500
Target accounts: x30
250 Contacts targeted
Minimum campaign duration: x9 months
GDPR data provision: x250p/month
Content Production: Full
Inbound marketing included: Yes
Podcast production included: Yes
Webinar production included: Yes
ENTERPRISE
Engage ABM at scale. Target more accounts with our full arsenal of tools and tactics.
---
Discovery & setup: £5,800
Target accounts: x50
500 Contacts targeted
Minimum campaign duration: x12 months
GDPR data provision: x500p/month
Content Production: Full
Inbound marketing included: Yes
Podcast production included: Yes
Webinar production included: Yes
What are 'Target Accounts'
These are the very specific businesses that you wish to target for your ABM campaign.
As part of the setup and discovery process, we will help you identify your target accounts and supply the full contact data to reach the key decision makers at each target account.
Why is there a minimum campaign duration?
ABM is not a quick fix. If you want that, try Google Adwords.
ABM requires complete engagement and buy-in from your sales and marketing teams. Plus top-down enagement from your organisations management hireachy.
ABM can produce fantastic results, but it needs time to do so. The natural sales cycle (duration) of your product or service will dictate the ROMI timescale. However, we will also estalish KPIs that are important to you and establish trajectory and performance-to-date on all campaigns.
All campaigns also have a 3 month break clause, if required.
Can I change my plan later?
Yes, it's not a simple flick of a switch - but we will work with you to scale up or down accordingly.
'GDPR Data provision' - what's this?
Data is the lifeblood of any ABM campaign. So we provide you with direct-to-prospect contact data for each of the key decision makers that make up what we call the Decision Making Unit (DMU) of each of your target accounts.
The DMU are the people with direct and in-direct influence. They each have their own remits and pains and objectives.
As part of the Discovery & Setup of your campaign, we map each person in your DMU into one of the following catagories to ensure we can address the pains of each and overcome any objection they may have in you being appointed.
Typical DMU roles:
Supporters
Blockers
Budget holders
Champions
Users
Managers
Implementators
Finance
Each tier of Engage ABM is supplied with the appropriate number of contacts. All data is GDPR compliant and obtained from our partners at Cognism.com.